Document and Data Storage Wellington
Save money with off-site Document & Data storage
Secure off-site storage presents a wide range of benefits for businesses. Off-site document and data storage allows you to de-clutter your business premises, and acts as an office extension with the benefits of a much lower per square metre rate than commercial property.
Units designed with Document & Data storage in mind
We have storage facilities that are custom designed for document and data storage. Our units are lined with conctere blocks, and are therefore resilient to fire. They are also clean and dry environments, and therefore the right conditions for storing documents and data long term.
We have document and data storage units in a variety sizes, so you only pay for what you need.
All of this comes with the added advantage of a high level of security!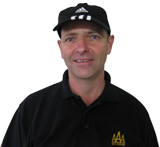 Meet Cliff Macdonald - Human Storage Calculator
Call Cliff on 04 238 9402 and get a free, friendly, and accurate calculation on your storage requirements.
*Wellington and Porirua customers only